Make Learning Tools for Visual Learners a Part of Your Classroom
Posted by Isaac jacobs, on Nov, 2020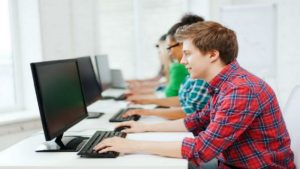 One of the biggest parts of having a nurturing and fulfilling classroom experience is keeping every student engaged and learning with the group. Students learn in different ways, and it is incredibly important to make sure your classroom is equipped with learning tools for all types of learners including your students that may be visual learners.
There are many different learning tools for visual learners that you can add to your classes including using big letters and bright colored highlighters that stand out and are easy to remember when taking notes on the board for the whole class to see, including mind maps, charts, diagrams, or lists to your lessons, and audiovisual or photographs. Visual learners rely on seeing information in order to process it and hopefully remember it for the future. Using things in the classroom that promote visual aids in the students' learning experience can keep visual learner types engaged and focused throughout your class.
Visual learning tools can be fun and creative ways to help your students learn, and they can be a fun way for you to get engaged as a teacher as well. Creating posters and cutouts can be fun ways for you to add something interesting and unique to your classroom that students will remember. They can also be helpful in visually lacking subjects such as music where the classwork relies more on sound than images. Adding a visual element such as a poster or laminated photo cards of the subject matter can liven up the classroom experience for your visual learners.